Mini-Refineries Manufacturing & Procurement and Maintenance services:
Lufkin RM designs, Manufacture Drilling Rigs all sizes, Install and Start up Mini-Refineries: (10,000 bls/day to 60,000bls/day) . Components: Lufkin RM has the capability to expand your production with the addition of Independent Modular Systems, making your refining production more economical. Lufkin RM will ensure your entire development process will work completed to specification, on time and within budget:
Procurement services for Refineries:
Lufkin RM, offers a procurement service for any size and Type of Refinery worldwide. Using our refinery expertise will help our customers to be more economically efficient and effective on the refinery operation. We offer to our customers a highly efficient procurement service at a very low cost. API Tanks (Any Type) and Pressure Vessel Tanks manufacture. Beside the previous components Lufkin RM can provide portable laboratories for quality control:
- Skid Mounted Independent Refining Modules.
- Atmospheric Distillation towers.
- Jet fuel hydrotreating Units.
- Gasoline stabilizers to reduce RVP of gasoline.
- Catalytic cracking Units.
- Diesel Hydrotreat.
- Desalter & Desulfur Modular Units.
- Naphtha Hydrotreaters.
- Heat Exchangers.
- Titanium Fabrication.
- Engineered structural fabrication.
MANUFACTURING DRILLING & PROCESS EQUIPMENT
MANUFACTURING DRILLING & PROCESS EQUIPMENT
Lufkin Rig Manufacturing, Inc., Provides Manufacturing, & Engineering Services based upon computational tools, operated by specialists in mechanical design and process equipment simulation, which include:
Review and evaluation of complete processes.
Design and Manufacture of brand new Standard and Full automatic hydraulic drilling rigs.

Refurbishing of standard drilling rigs to convert them to full automatic hydraulic rigs.

CFD simulation for automatic and standard drilling rigs manufacturing and other drilling and production equipment

Numerical analysis of separation and heat exchange equipment.
Study of flow rate in pipes and evaluation of its performance implications.
CFD simulations in general.
Productive development including conceptual design, research, development and field testing
​Lufkin Rig Manufacturing, Inc. was founded in 2001, based in Houston Texas. "LufkinRM" business approach has been very successful in JV partnership in different types of associations with partners to develop projects all over the world like Texas (USA); Libya, Colombia, Algeria. Lufkin Rig Manufacturing, Inc. owns 51% of Oil & Gas HNA Engineering–USA, Inc. www.hna-usa.com based in Houston Texas; Top of the edge technology in custom design drilling rigs. Lufkin Rig Manufacturing, Inc. The basis of the business is concentrated in Manufacturing API 4F standard and Full Automated Hydraulic Drilling Rigs, and also the standard drilling rigs as per customers requirements. And many types of Oil & Gas Production Equipment; we help our customers with consulting services to the Oil & Gas Industry: Field operations and engineering such as drilling, reservoir evaluations, production processes, refinery expansion and optimizations . Lufkin Rig Manufacturing, Inc. provides also special procurement services under a consulting basis for the Oil & Gas industry in general, national and international. Please talk to us about your financial needs, we are ready to help you up to 85% and up to a 6 years repayment perid, for brand new Standard or full automatic hydraulic rigs, or used standard rigs refurbished to a full automatic hydraulic system.
Lufkin Rig Manufacturing, Inc. With the recent advanced applications in robotic systems, increased its manufacturig capacity to design and build brand new full automated hydraulic drilling rigs (Please see next videos) and also refurbish standard rigs to be converted into full automated hydraulic rigs. The full automated hydraulic rigs can reduce the drilling costs in approximately 20% and reduce the non-productive time in approximately 60% (In general the drilling operation is faster); beside that, the transportation loads are reduced to about 25 compared to 45 of the standard rig, all those savings are close to US$4.9 Million per year. "Lufkin" is an organization with the ability to provide customers with comprehensive engineering and operational support to contribute effectively to the implementation of interdisciplinary investment projects in the Oil & Gas Industry with resource management optimization, solution of operational issues and infrastructure maintenance, to deliver high-quality, cost-effective projects on schedule and by employing and supporting motivated, flexible, and focused teams. Our team is dedicated to providing exceptional customer service and satisfaction.
Full Automatic Hydraulic high technology rigs: ( 500HP to 3000HP) ​

Please contact us at: 281-229-2656 Attn: Gabriel Castro in Houston for more information.
VISION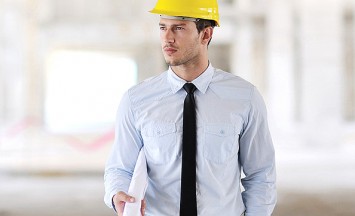 To be one of the world leaders companies in Oil & Gas manufacturing equipment and projects development and engineering, working under safe and environmental responsibilities, providing the highest quality products and services to customers and well being and stability to workers and stockholders.
MISSION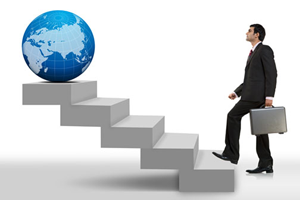 Develop comprehensive Oil & Gas engineering and Manufacturing & Operational projects that meet and excides our clients' needs and expectations, through our extensive human resource experience and continuous training and constantly growing strategic alliances with our customers in USA and all over the world.